Saturday October 10th the GDG Devfest, one of the most iconic events in Amsterdam for the Android community, took place once more at the Science Park. And of course, IceMobile didn't miss the date. As a company, we always try to engage with the community of developers and experts in our fields not only as a sponsor but as collaborative partners.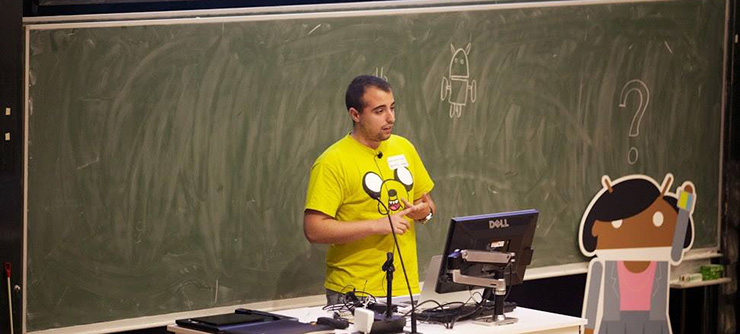 After the Devfest was announced, we thought about ways in which we could participate. The most obvious ones were the same as last year: bringing beer as part of our IceMobrew initiative and preparing a presentation for the conference. Giving the great feedback that we received from GDG Devfest in 2014 we prepared both of them again. What's more, in order to secure success we brought even more beer to the event: up to 100 bottles. Then we thought carefully about what to present since last year's presentation made by one of our tech leads was one of the most successful ones.
Why make a presentation about android performance patterns and profiling tools?
In IceMobile we usually say that magic happens at the intersection of technology and creativity. In every app that we develop we put plenty of effort in creating the best possible user experience combining both. Taking this into account, the only way to achieve a user experience that will take your app to the next level is if it is provided without any impediment. There is where performance enters the equation.
If your app feels laggy or choppy to its final users all that effort put in design will not impress them. Just thinking about how material design is build upon animations and driving the user through motion, performance in our apps is now more important than ever.
Devfest 2015, better, stronger and bigger
Thanks to the organizators for an incredible event. The Google Developers Group in Amsterdam is one of the best communities for learning and discovering new google related technologies. As well as last year, they prove themselves one of the best event making people among the industry in the Netherlands.
Find the presentation of via this link: Presentation on Slideshare